Your Beats Can Make A Difference.
Millions of people all over the world select lofi, chillhop, and mellow beats to be the soundtrack of their lives. Your music can positively impact these listeners. Chilled Samples gives you the tools and knowledge to produce high quality beats and life changing music.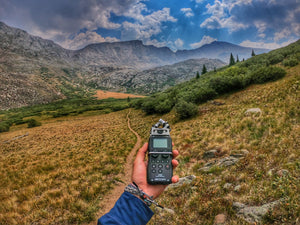 Consistency Matters
Getting your musical ideas out of your head and into your DAW or drum machine is essential to finishing and releasing your beats on a consistent basis. Each Chilled Samples sample pack is intentionally designed to enhance your ability to engage with flow state and maximize your creativity during your beat making sessions.
Quality Matters
Playlist curators and labels are looking for uniqueness, originality, and quality. Chilled Samples can give you that. Each sample pack is filled with 100% original, never before heard, sounds that will get your beats noticed and recognized by taste makers in the lofi, chillhop, and mellow beats industry.
Your Success Matters
Your artistic sucess and creative growth is the primary focus of Chilled Samples. Every sample pack, artist interview, and educational tutorial is created specifically for our community of lofi, chillhop, and mellow beats producers. Connect with us and become a part of our positive, encouraging, and global community.
'Mountain Beats Volume I' has everything you need to make organic and relaxing grooves for your tracks. The beautiful textures and unique one hits will spice up any production.

Hoffy Beats
Chilled Samples brings to life an ever-evolving landscape of atmospheric tones, naturescapes, and textural vibrations. These sounds help my work progress organically and build upon things like the patience of a mountain stream, and the stillness of a hidden glacial lake.

Fletcher Reed
As a lo-fi hip hop producer I couldn't be happier with Mountain Beats Volume I. The amazing atmospheres and beat kits give my personal beats more dynamics, extra flavor, and organic edge.

Shierro